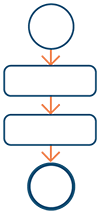 Processmanagement
Do you work in a complex organization, which could improve the transparency of decisions and responsibilities of different divisions?
Are you trying to harmonize a variety of processes to one?
Or are you looking to sustainably improve the efficiency of your processes, but don't know how to do so?
In all of these cases process management can help you to handle these tasks structured, sustainably and successful. How easily can you answer these questions?
No matter if we are talking about Business Process Reengineering, Business Process Optimization, Continuous Improvement Process or Business Process Management – they all have the basis process in common.
ICO is your experienced consultant for all topics of Process Management. Together we will find the right solution for your matter.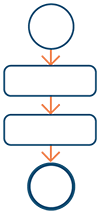 Buildup Process-Management-Systems
Process Optimization
Process management Software