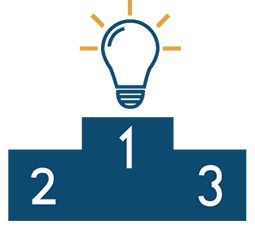 Benchmarking
"Benchmarking is the process of identifying, understanding and adapting outstanding practices and processes from organizations anywhere in the world to help your organization improve its performance" 
American Productivity and Quality Center, APQC
How does your previous benchmark-experience look like: A quick comparison of characteristic numbers without knowing the meaning of them?
We want to accompany you on the way to a high quality benchmark. Characteristic number are thus just a starting point for us.
What is the reason for differences in performance in comparison with your competitors?
How do you explain the discrepancy? How do you recognize potential for improvement?
And how do you use this potential?
You will see: Benchmarking motivates employees, colleagues, and executives, let's approach these necessary changes together!
Our service:
Introducing benchmark-methods in your company
Perform benchmark-projects and of course
Support at realizing the results.
"Best practice" at benchmarking is what you find at ICO – try us!
Sie werden sehen: Benchmarking motiviert Mitarbeiter, Kollegen und Führungskräfte, gehen Sie die erforderlichen Veränderungen mit uns gemeinsam an.
Unsere Leistungen:
Einführung der Benchmarking-Methodik im Unternehmen
Durchführung von Benchmarking-Projekten und selbstverständlich
Begleitung bei der Umsetzung der Ergebnisse.
"Best practice" zum Benchmarking finden Sie bei ICO – testen Sie uns.