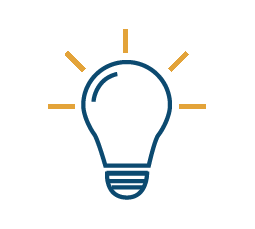 Management of innovations
Everyone is talking about Digitalization, Industry 4.0 and disruptive change. We will show you how you can improve the focus of your intern and extern processes towards your customers and thus can position your solutions on the market faster. For us Process Management and Digitalization is closely related – making your company more innovative, agile and successful.
Our consultants gladly support you at different questions about Innovation Management:
Conception and moderation of Design Thinking Workshops
Realization of Business Model Strategy-Workshops (based on the "Business Model Generation" method)
Support at designing and planning a digital roadmap
Project management and/or collaboration at digitalization projects
Analysis and prioritizing of intern and extern processes in regards of your fit for the digital age
.. and much more
Innovation Management depends heavily on the individual company culture, the set goals and the ideas of your team. We will of course adjust our approach to your circumstances. What do we offer? Experienced project managers, who have already been in leading positions, built innovation teams, developed strategies and completed successful projects. They know that Digitalization and Innovation have different key aspects in different industries. Approach us, we are glad to have a dialog!
If you aren't innovating… your competition is!